WATCH THE VIDEO TUTORIAL ON HOW TO USE THE EVENTS MODULE
The Made in Group has optimised its events offering by introducing a new feature on their Events Module at the backend of their platform.
Made in the Midlands and Made in Yorkshire members can now book onto scheduled events in 2022. This includes a range of events and digital content such as - Made Angels, Made Live TV: the Editors Pick, Made Masterclasses, Backing Britain Taster Events, and Backing Britain 3.0 Virtual Breakfast Mornings - for cross-region networking.
However, the events module goes beyond a series of events, here's how to use the new features.
1. Login to www.madeinthemidlands.com or www.madeinyorkshire.com, then head to events on the left-hand side of the dashboard.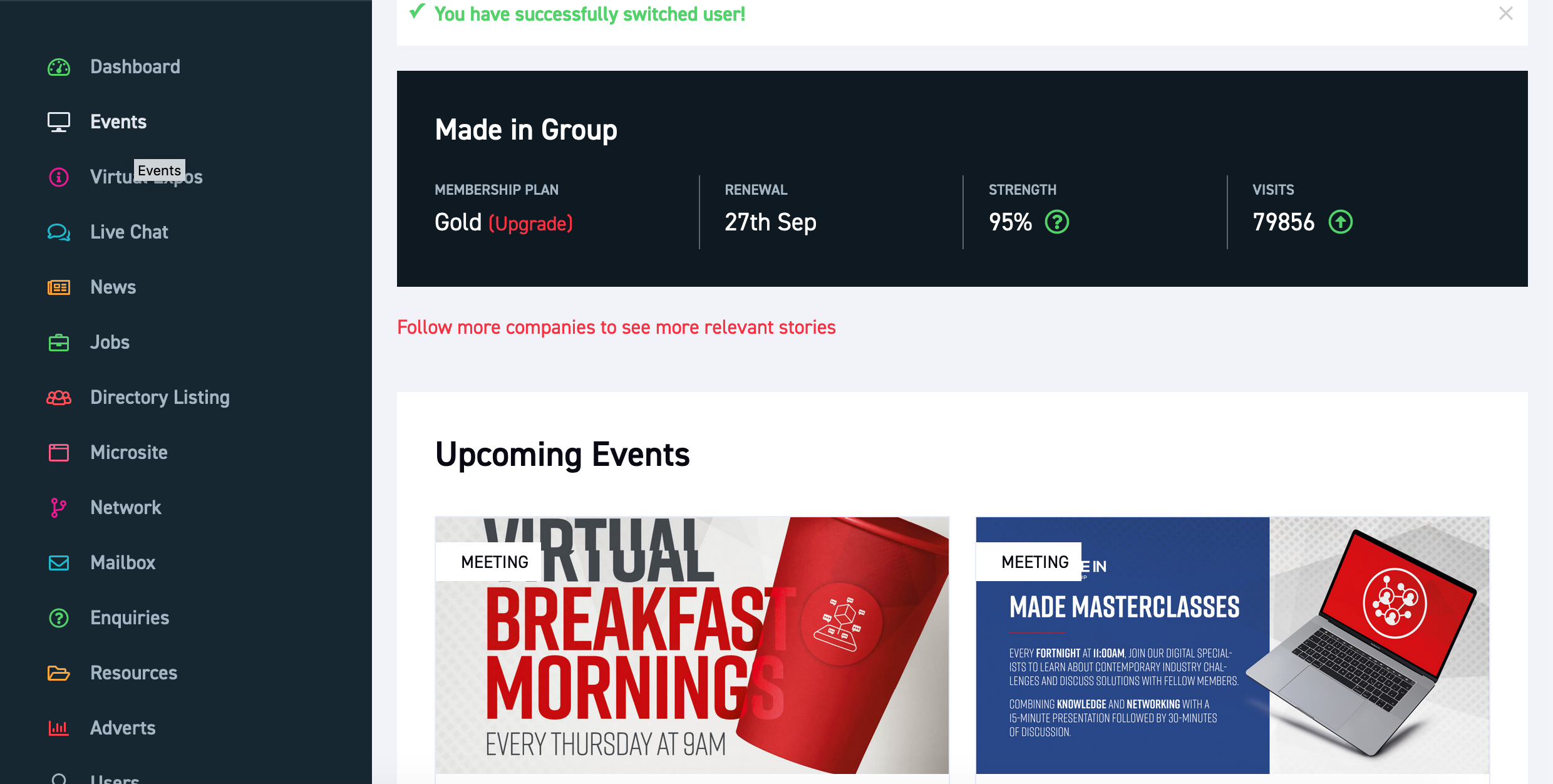 2. Click on an event that you would like to attend.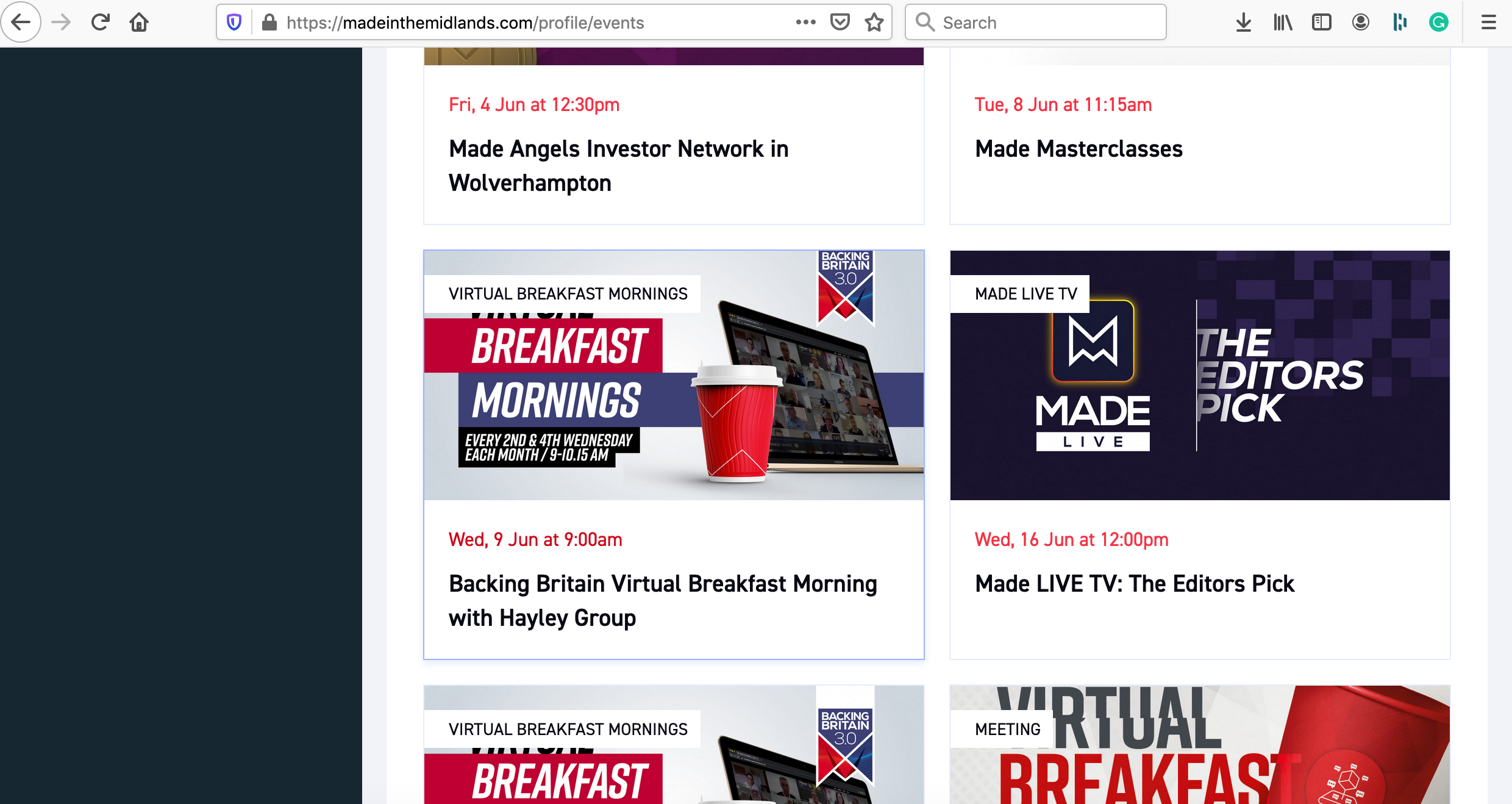 You can now view who, from within the membership, is attending that event, request to join themed breakout sessions in the events, and start a conversation ahead of the event.
3. Now click on sessions where you see 'Agenda, sessions and attendees'. Then request to join any of the themed breakout sessions and the session for your region. This will allow members to network with relevant industry professionals according to their interests.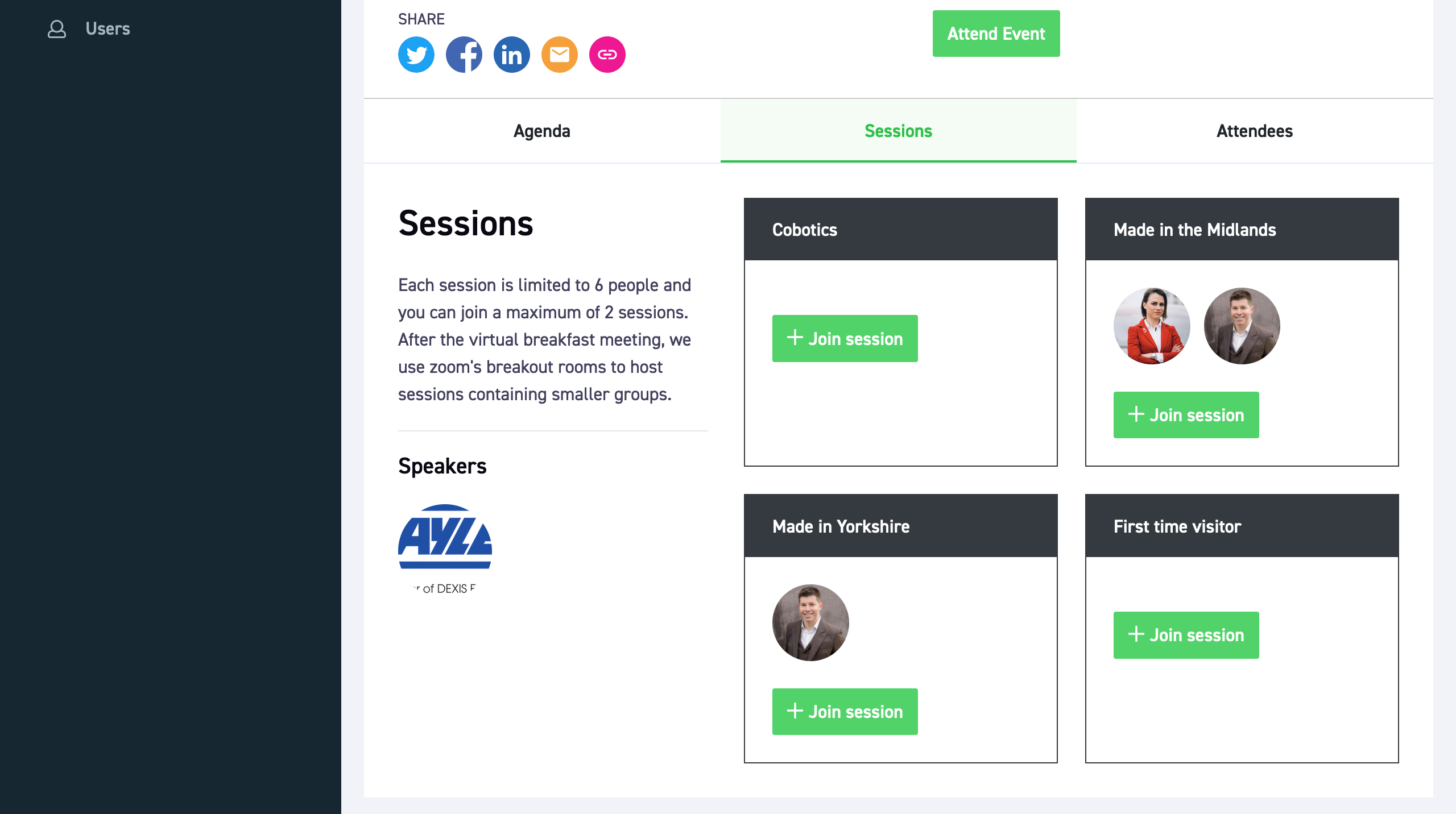 4. After, click on attendees where you can use the icons next to the attendee's name to follow, view their microsite or chat.