Made in Yorkshire member Teconnex has been producing and donating face visors, with the help of ActionPlas who provided the clear plastic for the visors.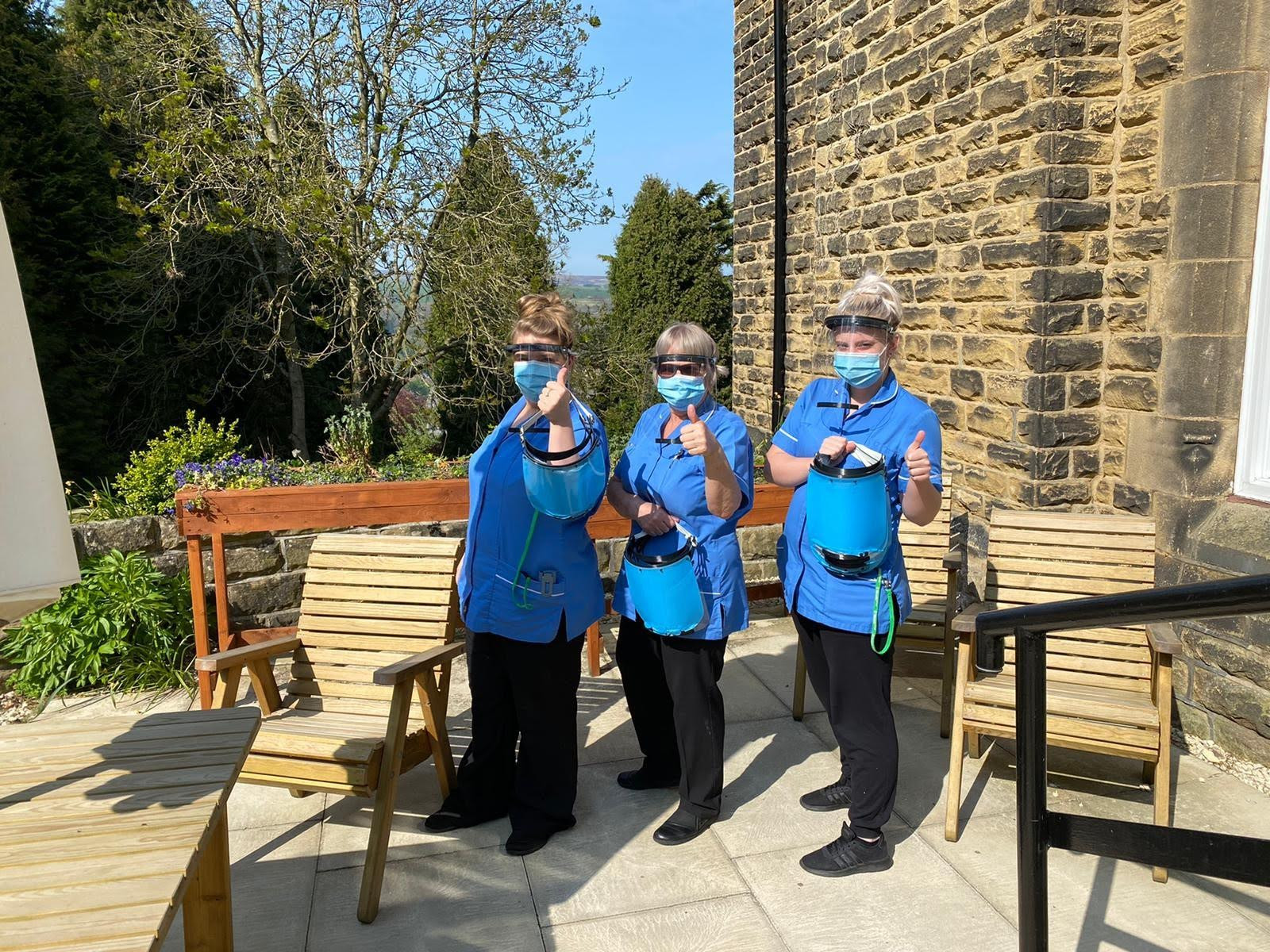 Designer and manufacturer of specialised clamps Teconnex has been producing and assembling face visors for frontline workers and has already provided numerous care homes with the vital PPE.
After connecting with plastic specialists ActionPlas through a Made in Yorkshire Best Practice event, the two firms have since worked together on various projects. However, this project is very different from the rest as the two firms came together to help support those working on the frontline fighting COVID-19.
Teconnex has been producing the headband for the visors with a 3D printer, as well as cutting the plastic visor to be assembled with the headbands. So far the firm has donated 73 visors to local care homes and assembled 173. They plan to produce and donate 40 more in the coming week, with plans to continue if there is still demand.
However, both firms have also been involved with Bradford University, thanks to Bradford Council, looking at injection moulding frames rather than printing frames. Ian Brown, Managing Director at Teconnex, said:
"It takes around 20 hours to make 4 headframes on a 3D printer. Whereas an injection moulding tool will make 2 every 25 seconds."
The funds to produce the visors have come from charitable donations and donations made by Teconnex and Actionplas. The firms have been looking into obtaining approvals to enable CE marking of the parts.
Talking about why being part of the Made in Yorkshire community helps manufacturers form lasting relationships, Ian said:
"It's important in these times of uncertainty to be part of MIY because together we are more than the sum of the parts. We can work together collaborating on helping those without enough PPE. Or we have the contacts to supplement our supply chains. Likewise, we can cut straight through to the company directors to get things we need to help others or carry on with our essential businesses."