8.30-10.30 AM | Wednesday 3rd April
New Lane | York | YO32 9PT
Portakabin operate in seven countries and employ more than 1,600 people in the UK, Ireland, France, Belgium, Germany, Luxembourg and Holland. Since the company was founded as a pioneering manufacturer of portable and modular buildings, it has continued to innovate and develop exceptional buildings that meet the challenges of efficient, sustainable, high-quality construction. It has supplied 50 million square feet of building space delivered over 50 years.
During our 50 years in operation Portakabin has manufactured more than 50 million square feet of accommodation for a huge variety of applications, from offices, nurseries and classrooms to hospital wards, call centres and laboratories. Customers can choose to buy our buildings or hire them for any length of time. Thier network of more than 50 Visitor and Hire Centres ensures that all customers receive a local service from Portakabin building specialists, no matter where they are located.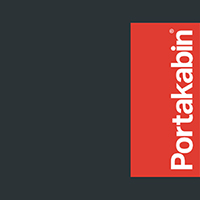 The event will be a networking session for Made in Yorkshire members with a series of presentations. During these meetings, you can expect to meet CEO's and decision makers from the region.
The event schedule is as following:
Arrive at 8:30am for networking, tea, coffee and breakfast.

Short presentation from the host and factory tour 

Sixty second pitch from all attendees to showcase your company, highlighting areas for collaboration within the group

Further networking

10:30 am Event closes
Our Breakfast morning networking events are very popular. Please make sure you have booked your tickets early. These events are a great chance to meet Made in Yorkshire members, MD's and CEO's of the manufacturing businesses in the Yorkshire area.