This months breakfast morning networking event is kindly hosted by Made in Yorkshire Gold Member  - JBC Group Ltd. 
                    JBC Group is the UK's leading industrial after care provider to the energy market. 
Concentrating entirely on servicing clients needs, JBC provide a high quality service to clients conscious of expensive outages and production losses by working in partnership and offering bespoke solutions.  JBC specialise in boiler and burner servicing, maintenance, mechanical works, pipework and heating solutions for numerous industrial sectors throughout the country.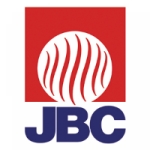 The event will be a networking session for Made in Yorkshire members and a host of local manufacturing and engineering companies with a series of presentations. During these meetings you can expect to meet CEO's and decision makers from the region.
The event schedule is as following:
Arrive at 8:00am for networking, tea, coffee and breakfast.

Short presentation from the host and a factory tour

Sixty second pitch from all attendees to showcase your company, highlighting areas for collaboration within the group 

Further networking

10:00 am Event closes
Our Breakfast morning networking events have become very popular. Please make sure you have booked your tickets early. These events are a great chance to meet Made in Yorkshire members, MD's and CEO's of the manufacturing businesses in the Yorkshire area.