Patrons of Made in Yorkshire [email protected] have assisted several MIY members by automating their businesses and helping to future proof their processes.
Troy Foods, Envirovent and Stephenson are just a few of the MIY members that have benefited from [email protected] services by introducing the latest technologies into their organisation. Their most recent collaboration saw Concept Data, a leading designer, manufacturer and supplier, future proof their organisation by streamlining processes and maximising efficiencies.
By embracing the latest in digital innovation with [email protected], Concept Data overcame a range of challenges. These challenges Included having low visibility of available production time, no remote access to documents, difficulty managing data across departments and considerable manual paper processing. To overcome these challenges [email protected] had to install their latest best-in-class software solutions.
The first stage of the installation involved digitising Concept Data's documents by implementing industry-leading Canon software. This now allows Concept Data to see their document's status even when working remotely. This also means they can see available times for production and create accurate forecasting for delivery of customer orders.
[email protected] didn't just implement revolutionary software, they upgraded Concept Data's hardware too. Award-winning Multifunctional Devices (Photocopiers) were implemented into Concept Data, allowing them to cut costs and maximise the efficiency of their printing. Concept Data has now gained full control and visibility of their documents thanks to [email protected]'s implementations.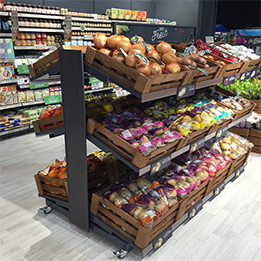 Image of Concept Data products
Talking about how [email protected] has developed its business, Gerry Mclucas, Managing Director at Concept Data said:
"We were very impressed with [email protected], especially with how proactive they are if we have any issues. The product they have provided us with has benefited the company massively by seamlessly linking the management information for our manufacturing departments and accounts process."
"They deliver exactly what they say they will, and I would fully recommend their services if you are looking to automate your business."
Neil Wells, Business Development Manager at [email protected], who introduced Concept Data to the idea of new systems, told MIY why businesses choose him to help automate their business processes. He said:
"We specialise in understanding a company's paper bottlenecks and provide solutions to automate and streamline this in a fully compliant way, especially around the sales order processing, accounts payable, remittance and statement reconciliation. More recently due to GDPR, HR onboarding, offboarding, policies and training records. Companies from the manufacturing sector come to us because they actively want to reduce paper processes and speed up the time it takes to administer, ultimately they want to have visibility of all areas within the business and link information held in paper and within their systems to make accurate key business decisions. We can save time and money by capturing, managing and displaying information across all processes.
Neil also told MIY why he thinks this is helping manufacturers move into Industry 4.0. He said:
"We are assisting companies to move into Industry 4 with business process automation. Industry 4 is all about being lean and automated - something I feel we provide for our customers."
With over 35 years of experience in the technology industry, [email protected] has helped a record number of organisations save time and money by introducing highly efficient, automated business management and print processes. Sister company, The One point is an industry-leading and awarding winning managed technology provider, giving organisations across all sectors a single point of contact. [email protected] put businesses in control of their printing, documents and information, giving them the tools to automate systems and processes.
Could [email protected] help automate your business? If you want to find out more, please contact Neil at [email protected]